Check out Plastic Apartment's Spotify Playlist.
Plastic Apartment Sample Song List*
*This is just a small sample of the type of songs that Plastic Apartment plays. The band also learns new songs often, and can accomodate requests.
90's Hits
3AM - Matchbox 20
Inside Out - Eve 6
Bitch - Meredith Brooks
Hold My Hand - Hootie and the Blowfish
My Own Worst Enemy - Lit
Classic Rock
Mary Jane's Last Dance - Tom Petty
La Grange - ZZ Top
Simple Man - Lynyrd Skynyrd
The Joker - Steve Miller Band
Wanted Dead or Alive - Bon Jovi
Free Fallin' - Tom Petty
Sweet Home Alabama - Lynyrd Skynyrd
Country
Folsom Prison Blues - Johnny Cash
Cruise - Florida Georgia Line
Chicken Fried - Zac Brown Band
Wagon Wheel - Old Crow Medicine Show
Chicks Dig It - Chris Cagle
Country Girl (Shake it for Me) - Luke Bryan
Rock

My Own Worst Enemy - Lit
Santeria - Sublime
Your Love - The Outfield
Take Me Home Tonight - Eddie Money
Jack & Diane - John Mellencamp
Out-of-the-Ordinary
Ride Wit Me - Nelly
I Love College - Asher Roth
Templeton Rye - The Nadas
Lollipop - Lil Wayne
Cowboy - Kid Rock
Fresh Prince of Bel Air - Will Smith
Uptown Funk - Mark Ronson ft. Bruno Mars
And many, many more! For a complete list, please email: booking@plasticapartment.com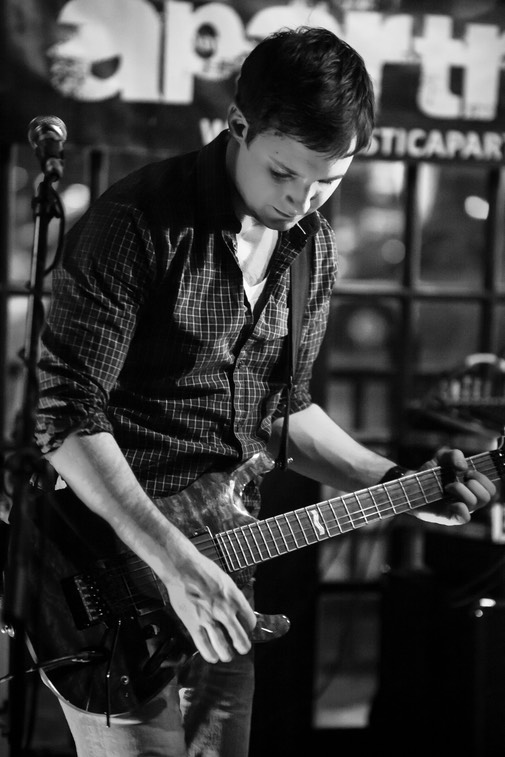 Equipment
Whether or not your venue has a state of the art sound system, an aging system, or none at all, Plastic Apartment can accomodate. Touting a fully-loaded sound system, the band can play anywhere there is access to power. Sometimes this is a stage, sometimes the corner of an Irish Pub, sometimes outdoors. To give you an idea of the kind of equipment Plastic Apartment owns and provides for shows, a partial list is below. Please keep in mind that Plastic Apartment is constantly improving its system and acquiring new gear, so the specifics may be outdated. If you have any questions, please email booking@plasticapartment.com.
Sound System
2 Powered Peavey Hi-Packs
2 Peavey Powered Subwoofers
4 Harbinger Powered Monitors
Equalizer
Feedback Buster
Full Mixer
Power Conditioner
Lights
2 Variable LED Can Lights
2 Variable LED Panel Wash Lights
2 Strobe Lights
DMX Controller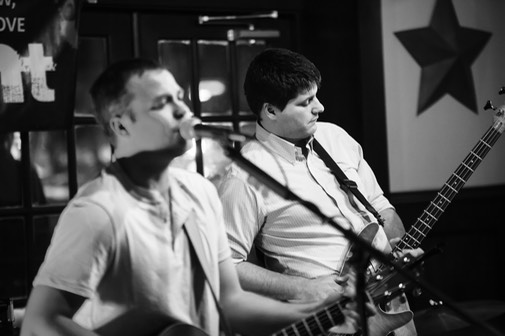 j